>
Home
>
Prospective Students
                                                           Our REGISTRATION FORM is...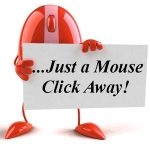 3-Way Plan...                                                                                                                                                                          Wachusett Hills Christian School offers scholarships with the help of the Southern New England Conference of Seventh-day Adventists.  Under this program, the student's family applies to their church (any Christian denomination) for up to a $200 scholarship each semester.  When that money and the appropriate form is sent on to the Southern New England Conference (SNEC), the SNEC will contribute up to $300.  The SNEC will then forward the money to Wachusett Hills Christian School who will also match up to $200 each semester.  This means that you could receive a scholarship up to $700 off the tuition amount for each semester or up to $1400 for the full school year. 
Example:  Yearly Tuition.......................$3250.00  ($325/month for 10 months)
                Less 3-Way Plan Scholarship...-$1400.00
                TOTAL................................$1850.00  ($185/month)    
Please review the eligibility requirements to obtain this assistance by referring to the
10% Tuition Reduction Plan...
For every new student that you refer, and who enrolls in the Wachusett Hills Christian School, we will reduce your tuition obligation by 10%. This benefit will remain in effect on a month-to-month basis until the close of the current school calendar year, as long as that new student remains enrolled in the school.  If you could solicit ten students, then your child could conceivably attend our school tuition free!   Here is the 10% Tuition Reduction Voucher Form or it can be obtained from the school principal or WHCS Treasurer.

5% Tuition Reduction Plan...
Your tuition will be reduced by 5% with an upfront payment of your entire year's tuition.

2% Prompt Payment Discount...
We offer a 2% discount on tuition payments if the balance is paid in full by the 10th of each month.

Sponsorship Opportunities...
We do have limited funds available for needy students via donations from the constituent church family members.  The following criteria must be met to qualify:
1.

  

 In order to receive funds, there must be communication between the parent and the school board or treasurer.
2.

  

To qualify for sponsorship funding, the requesting parent must be making on time contributions of all applicable tuition, registration fee and after school day care fee balances over and above the sponsorship funds.  Sponsorship funding will be applied only upon receipt of the parents obligation, unless some other arrangements are in effect.  Contact the WHCS Treasurer for further information.
3.

  

Consideration for eligibility will be granted on the following prioritized basis: 1) Constituent Adventist Church Members, 2) Non-constituent Adventists, 3) Non-Adventists.